NAVIGATION AstroPvP Home Ranks Bundles Lootboxes Other Giftcards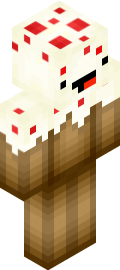 Luave
Spent 386.56 USD this month.
50% SALE All packages are now 50% Off Sale Welcome Not Logged in Currency: USD Login Total: 0.00 USD Checkout Information about store & ingame items
___________________________________________________________________________________
This page is meant to give more information about all ingame items on AstroPvP and also the items we provide on the store in form of ranks, bundles, lootboxes and more...
1. All items that are available on the store, are also available ingame. These are obtainable through normal gameplay.
2. The odds of the items in lootboxes are all equal
3. The odds of the items in slotbots are all equal
4. The odds of the items in crate keys are all equal
5. When opening a "Bundle", you are guaranteed to receive all items in that bundle.
In general, if an item is not a described as a "Bundle", all rewards for that item are all the same odd to be pulled.
If you have ore questions, feel free to send a mail on thebryside.crankedpvp@hotmail.com or open a ticket in our discord @ discord.gg/astropvp